Today I will introduce to you about the general digger information for residential work.
12T-14T Digger
Hight:3m
Width:2.5m
Length:8m
Max digging depth:6m
Max drilling depth:8.5m
Max drilling width:900mm
Features: full tonnage, big dipper, fast opening speed, fast loading soil, can be broken small stones and cement blocks for the new ground to open the ground, the old ground renovation, demolition of the old house.
Cons: bulky, requires a large enough field to deploy, requires a flatbed trailer to transport.
4T-6T Digger
Higth:2.6m
Width:2m
Length:5.6m
Max digging depth:4m
Max drilling depth:4.5m
Max drilling width:600mm
Features: small size and flexible, suitable for backfilling, foundation excavation, drilling holes, yard clearance, driveway
Disadvantages: small bucket, long arm, slow loading, need to use a flatbed trailer or six-wheel truck transport
1.8T Digger
Hight:2.4m
Width:1.3m
Length:3.5m(最长可达)
Max digging depth:2m (Max)
Max drilling depth:2m (Max)
Max drilling width:600mm (Max)
Features: suitable for garden, with access to a particularly narrow area for digging, reducing manpower and convenient transportation.
Disadvantages: long arms are too short for loading
Accessories for Excavator
Rock Beaker: used for breaking large stones or cement blocks, can be used for 1.8t-14t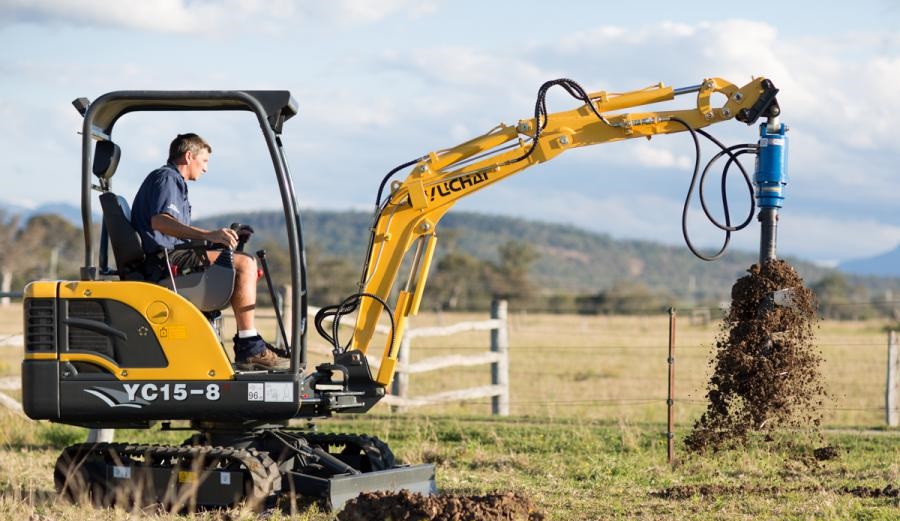 uger drilling machine: with different drill bits, it is used for drilling holes in foundation piles